---
The Violin Connection
---
"Finding Expression, Enjoyment, & Entertainment Through Music"
Home │ Lesson Rates & Scheduling │ FREE Lessons & CA$H │ About TVC │ Contact
Resources │ Pictures │ Gift Certificates │ Testimonials │ CHARTER SCHOOL FUNDING
Why Choose The Violin Connection? │ Hear Samples of Mr. J Playing Violin!
Call 209-475-1561 to schedule an appointment
(also let us know if you want to Skype/Zoom/etc.
as online video lesson options are offered
in both recorded &/or live formats)
For lessons in other instruments CLICK HERE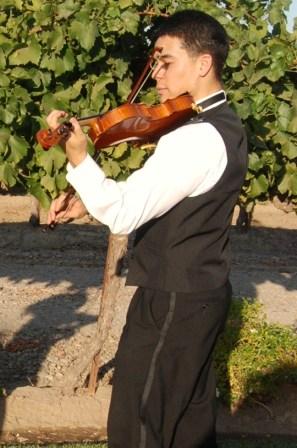 Hear Samples of Mr. J Playing Violin!
*NOTE: Please be patient - the audio files may take a few minutes to download.
Files are in .wma format and meant to run in Windows Media Player.
Hello and welcome to The Violin Connection (TVC), where EVERYBODY - ALL ages & ALL levels - gets the opportunity to grow as a violinist!
TVC, owned and operated by violin teacher Jerry Pajel (also known as "Mr. J"), offers affordable (FREE for qualifying individuals!) private violin lessons to people of all ages & experience levels.
Lessons are specially crafted & customized for each student from multiple teaching techniques that include (but are not limited to) both Suzuki & traditional methods, ear training development, technical exercises, performance, improvisation, workbooks, and computer & internet utilization.
Music Styles Taught (Include But Are NOT Limited To):
- Classical (pre-requisite to other styles)
- Improvisation (including "Nuttin' But Stringz" as seen on America's Got Talent)
- Worship Band
- Irish/Celtic/Fiddle
- And MORE!
Watch Mr. J playing violin (see video below) as the featured concert soloist
Watch Mr. J play the violin in an improvisational jam session below!! :-)
*NOTE: this is only one segment of the entire improvisational jam session;
for the COMPLETE recording, CLICK HERE & scroll down the page
Click HERE for more samples
*NOTE: Violin lesson locations vary depending on
individual student needs and desires.
Scheduling is extremely FLEXIBLE but time slots
are given on a first-come-first-serve basis.
CLICK HERE FOR THE BEST INTRODUCTION EVER...
(The file is about 5.7 MB so give it a few minutes to download)
PRIMARY STUDENT MATERIALS
(ASK YOUR TEACHER BEFORE BUYING):
COVID-19 (Coronavirus) Essentials
Click Here for CDC website regarding COVID-19
Get "My Complete Total Health Protocols" Here
Magnesium Chloride Oil │ Refillable Bottle w/ Pump Dispensers (for Hand Sanitizer Refills)
Magnesium Chloride Lotion │ Facial Tissue (i.e. "Kleenex") │ Drinkable Water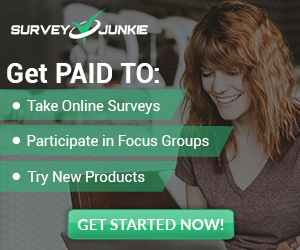 Work From Home (Spare-Time, Part-Time, or Full-Time) As a Virtual Assistant
Essential Survival Guide - Living "Off Grid"
"Finding Expression, Enjoyment, & Entertainment Through Music"
---
Home │ Lesson Rates & Scheduling │ FREE Lessons & CA$H │ About TVC │ Contact
Resources │ Pictures │ Gift Certificates │ Testimonials │ CHARTER SCHOOL FUNDING
Why Choose The Violin Connection? │ Hear Samples of Mr. J Playing Violin!
Affiliate Disclaimer: The Violin Connection is a participant in the Amazon Services LLC Associates Program
and other affiliate advertising programs which are designed to provide a means for sites to earn
advertising fees by marketing and linking to amazon.com & other affiliate sites/programs/services/etc.

Copyright © 2023 The Violin Connection All Rights Reserved.